About us
We are Hive Mind, started in 2018 by brothers Kit and Matt in the beautiful Wye Valley in the Welsh Borders.
Combining our love of nature with our interest in brewing. We set out to create something as original as possible by taking the world's oldest form of alcohol, and giving it a modern twist. What we have created is innovative, light, refreshing and rich in flavour, but also steeped in history. A true blend of old and new.
We could go on about passion, pride and perfection, but that should come over on the first sip. We aim to be different. Many think Welsh mead is sweet and strong and something drunk by druids and monks. Well that was then (and occasionally now during the summer solstice.)
 With mounting quantities of honey mead from our own bees and a desire to drink something different, we began creating session strength meads made with great ingredients and delicious flavours. Our mead is a marriage of modern brewing techniques applied to the most ancient beverage.
 So please take what preconceptions you have, and refresh them.
 We bring you sparkling, medium sweetness, flavourful Welsh mead. We start with the best quality ingredients we can lay our hands on, add yeast and time, and leave the product to do the talking.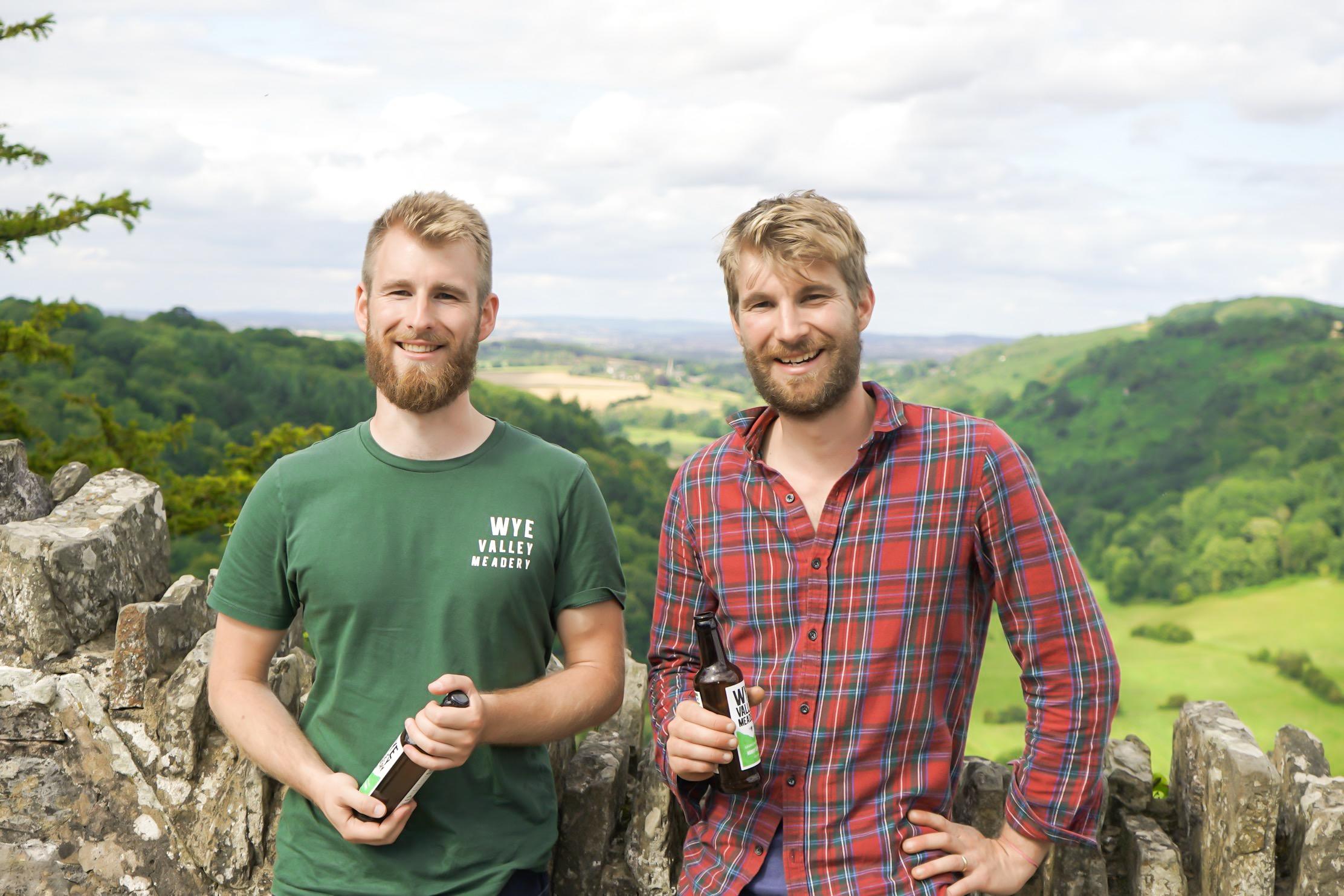 About the founders:
Matt is a geologist turned beekeeper and brewer. He began chasing bees when he was 16 and took a summer job working for a local commercial beekeeper in the Forest of Dean. Being paid a jar of honey a week, he wasn't in it for the money, but he learnt how to see order amongst the apparent chaos of the beehive. Soon after this, he caught his first swarm and was hooked.
 "Our products come from a love of nature and a love of this area. The Wye Valley is unique in its biodiversity, which is excellent news for bees. Making mead gives us the opportunity share a piece of what we love with everyone." 
 Kit worked as a product designer for a tech company in Reading and spent every weekend back in the Wye Valley with the meadery where he says he belongs. Keen to create a job for himself and his brother in the area they love he applied product design skills to the honey that Matt's bees were bringing in, spotting a gap in the market for a modern honey mead. He can often be seen donning a bee suit to help out on the apiary (what a great guy).
 "It is really important for me that we do something worthwhile and creative. Matt and I are both very keen on the outdoors, so creating a product that enables us to work closely alongside nature is fantastic. Creating a product of our own and sharing it with the world is hugely satisfying." 
What makes our mead different?
 We brew our mead in our purpose built meadery in Caldicot with honey from our bees from the Wye Valley, an area well known for its natural beauty and excellent biodiversity. There is a great concentration of small leaf lime trees here which gives our honey quite a distinct flavour. We wanted to make a mead that you can enjoy in the same way as a beer, cider or sparkling wine so we brew to a lower alcohol level than a typical mead. We also bottle condition to get a delicate sparkle into the liquid. This combined with our infusions of seasonal flavours gives us something truly unique and a real flavour of the local area. If you'd like to learn more about the process, join one of our mead making or bee keeping courses!
Check out our upcoming mead making and beekeeping courses here
UPCOMING EVENTS AT THE TAPROOM
Saturday, 7:30pm

Texas Tick Fever & The Little Taquero

Saturday, 5pm

Smokeroom & Katsu Curry

Saturday, 5pm

Barney Kenny & Miniyaki's Soul Food

Saturday, 5pm

The Offshoots & Big German Sausages!